4 tags
I hate this. 
5 tags
1 tag
I could honestly care less. Over the past little while people have been walking in and out of my life like its no big deal! I know who I can depend on and I'd do anything for those people. I have the greatest friends a girl could ask for!  Love me or hate me. I'm not going to change. ;) Oh. right. This is my fair warning for all of you folks. If you don't like me I suggest you...
5 tags
6 tags
5 tags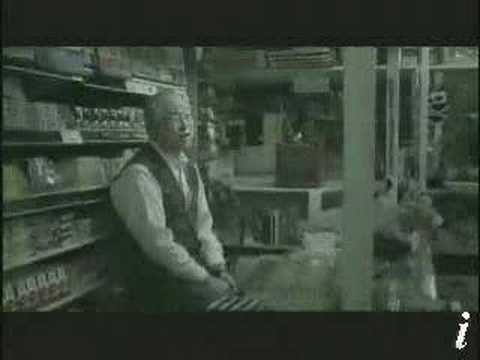 3 tags
ALL NHL FANS NEED TO SIGN THIS, PASS IT ON, AND... →
Friends, please just sign the god damn thing. It probably wont do much but it doesnt hurt. Much lovexx,  Angie.
4 tags
Friends...? I don't have many. The machines at the...
5 tags
3 tags
1 tag
2 tags
6 tags
2 tags
6 tags
As I was flipping through pages of Scott's Mom's photo album. I realized that a lot of things have certainly changed. I do realize that I am stating the obvious for most of the following but, bear with me. So, way back then before the computer and all that is now modern day technology. Life seemed better. There is no major hassle, significant others weren't as suspicious of the...
6 tags
I know that the modern mind does not agree with the thought of talking about future plans with somebody that they've only been dating for a couple of months. But, really? I'm Angie and I don't really care! So, my boyfriend and I are guilty of such 'talk'. I love it though. It's so cute to think about the thought of little babies running around in a house that...
5 tags
3 tags
2 tags
1 tag
3 tags
1 tag
2 tags
2 tags
1 tag
4 tags
4 tags
Anonymous asked: are you planning to go see 'the beatles: the lost concert' film?
2 tags
Watch
manuel733: HAHA caught my dog on tape. She gets SO upset when you stop petting her x) 
3 tags
4 tags
I just want to go party....
givesgoodbrians asked: Hey, so this is hilarious. I actually remember you from yesterday. I was volunteering at the top and directing people into those hour long lines to the elevators.
4 tags
2 tags
7 tags
1 tag
How Canadian Hockey Rivalries Work
Habs Fan: Lol, good job making the playoffs yet again, Toronto.
Leafs Fan: At least we didn't suck as badly as you.
Sens Fan: HEY! LOOK, WE MADE THE PLAYOFFS AND YOOOU DIIIDN'T!!!
Leafs Fan: Did you hear something?
Habs Fan: Nope.
2 tags
5 tags
Good Season boys!
We've had our ups and downs together. Man, no matter the outcome I'll always love my team! ;)  Good job to the boys on the Leafs and also to the boys on the Stars. We'll get 'em next time. ;)  
A moment of silence for all the teams that...
6 tags
5 tags
2 tags
3 tags